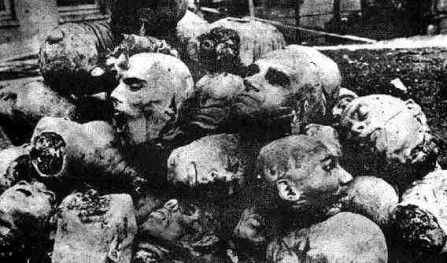 Israeli forces used excessive force in boarding the ship.
by Benjamin Wittes
No, that's not an Onion headline–nor is today April 1. Nor is it entirely true.
Still, the New York Times has obtained a copy of the "Report of the Secretary-General's Panel of Inquiry on the 31 May 2010 Flotilla Incident," an incident in which Israeli forces boarded the Turkish boat

Mavi Marmara and killed nine people trying to break the naval blockade of the Gaza Strip. And the report, due to be released tomorrow, is surprisingly favorable to Israel–I say surprisingly not because the facts should lead to another conclusion here but because with respect to Israel, at the U.N., facts don't usually matter very much. In essence, the panel concluded that the Israeli blockade of Gaza is legitimate and that the flotilla was a reckless effort to run the blockade but faulted the Israeli forces for excessive force in boarding the ship.
Look, Turkey - On behalf of the GREAT people of the state of Israel :-
I APOLOGIZE... !